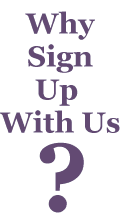 SIGN UP FOR OUR NEWSLETTER AND INSTANTLY RECEIVE A $15 VOUCHER, VALID ON PURCHASES OF $50 OR MORE, EXCLUDING POSTAGE. VOUCHER IS AN EMAIL WITH A DISCOUNT CODE.

VOUCHER AUTOMATICALLY GENERATED WHEN YOU SUBSCRIBE. DON'T FORGET TO CHECK YOUR JUNK OR SPAM FOLDER IF YOU DON'T RECEIVE THE EMAIL WITH THE CODE — IT'S USUALLY THERE. THIS IS COMMON WITH GMAIL, HOTMAIL AND YAHOO EMAIL ADDRESSES.
By signing up to our newsletter you receive;
| | |
| --- | --- |
| | Our latest newsletters direct to your inbox. |
| | Advanced notification of up and coming sales and specials |
| | Personalised online order history tracking |
| | Fast checkout processing with remembered details |
To join, simply enter your email address below and click "Continue"
See Kai Run, Smaller and Kai Collection are exclusively imported and distributed by Heather J Ferguson Pty Ltd ABN 86 007 270 242